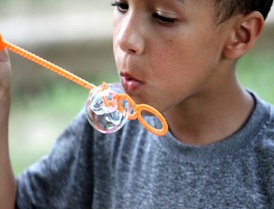 Social Workers 
The Virtual School Headteacher is the Lead Officer in the Local Authority with regard to the Education of Looked After Children. Social Workers play a very important role in their young person's education and AfC Virtual School are here to help you so do not hesitate to contact us. We provide regular training on all aspects of education; ePEPs and services offered by the Virtual School. Details are available here.
There is strong research evidence that the following factors are associated with the educational achievement of children in care:
• The length of time the child has been in care
• The age of the child when they entered the care system
• The number of care placements the child has been in and when the changes took place, noting that changes can have positive effects – maintaining a unsuitable placement to avoid a change would, of course, be a perverse decision
• The number of school placements the child has had, and when these took place, again noting that changes can have positive effects
• The type of school the child attends (in-area or out-of-area / mainstream or special / pupil referral unit)
• The Ofsted rating of school that the child attends
• The number and length of any exclusions
• The aggregate amount of school absence for any reason, whether through sickness, fixed-term exclusions, permanent exclusions, failure to secure a school place, or otherwise
• The number of Social Workers the child has had whilst in care. *
How can Social Workers support the Education of Children in Care?
When a child comes into care the Social Worker should do everything possible to minimise the disruption to the child's education and every attempt should be made to enable pupils to stay in their existing school. This not only supports educational progress but provides an important protective factor to young people at a time of transition. Students with fewer school moves are more likely to achieve.
Looked After Children are only permitted to attend Good or Outstanding Schools and these should be skilfully selected to match the needs of the young person.
If it is not possible to maintain the child's existing education placement the Social Worker should consult with the Virtual School at the same time as the care placement.
If an emergency placement move occurs, a suitable education placement should be secured within 20 days. The Virtual School is here to support you with this.
Social Workers should take the lead to initiate termly ePEP meetings. ePEPs are educational documents to accelerate academic progress. The targets should be educational and use the SMART format.
"Without education, your children can never really meet the challenges they will face. So it's very important to give children education….." Nelson Mandela

*The Educational Achievement of Children in Care, Joint Policy Paper, ADCS, NVSH, DfE, Dec 2015