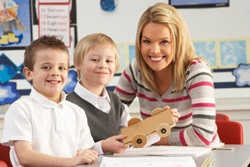 Pupil Premium and Funding
What is Pupil Premium Plus?
VSHs are directly responsible for administration of the Pupil Premium Plus budget. This fund comes directly from the Government to the VSH and has strict conditions of use with regard to how it is spent. The students eligible for receiving Pupil Premium Plus are those who have been in care for 24 hours or more from Early Years to the end of KS4.
It is the decision of the VSH how to apportion this fund, in some local authorities all funding is held within the Virtual School, in others it is all delegated to schools and in most a portion is delegated to schools and a portion retained for strategic use.
How does AfC Virtual School administrate the Pupil Premium Plus funding?
Delegated Pupil Premium Plus
We send £300 to schools retrospectively at the end of each school term on a pro-rata basis dependant on the amount of weeks in care that term.
In order for some schools to receive this, especially out of borough schools, a form needs to be completed. (See below).
If you are concerned that you have not received this funding please contact the Virtual School without delay so that your young person can benefit from this fund.
The use of the Delegated Pupil Premium must be linked to the achievement of ePEP targets.
Impact of the Pupil Premium Interventions must be demonstrated on the ePEP Pupil Premium Page.

What should I spend Pupil Premium Plus funding on?
The most common use of Pupil Premium is on 1:1 tuition. Your choice of intervention must support the ePEP targets and be focused on education however, this could be to address an aspect of wellbeing that is a barrier to progress.
Pupil Premium Interventions should be supported by research for example through studying articles on the Education Endowment Foundation or Sutton Trust websites.
Do not hesitate to contact the Virtual School for support.
How do I get Additional Funds?
Supplementary funds can be agreed at the discretion of the VSH and through the submission of an Additional Funding Form. Designated Teachers should contact their contact Assistant Headteacher in AfC Virtual School to discuss their request for additional funding.