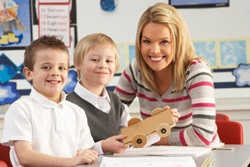 Post 16 Sixth Form and Colleges
AfC Virtual School currently supports CiC until the end of Year 13. We have high aspirations for our Post 16 students and work closely with schools and colleges; the 14-19 team and colleagues in Leaving Care to ensure that we source courses that best meet our student's needs. We visit our students wherever they are placed in the country.
There is a statutory requirement for every Post 16 student to have a termly Personal Education Plan. AfC Virtual School works with Welfare Call who manages our electronic PEP system. We have recently updated the Post 16 ePEP (these are downloadable, for reference only, in the section below) and there are areas to capture 'next steps' support provided into Higher Education and Employment. All ePEP documents must be completed via the Welfare Call site.
One of our Outreach Workers is in charge of a Transition Programme in operation across all key stages. Our aim is for all Post 16 students to have clear pathways into Further Education, Employment or Training. Students are encouraged to log onto our online Careers tool in partnership with Fast Tomato.
We value our partners in Sixth Forms and Colleges and offer Designated Teacher and Governor training to develop practice, support new to post, prepare schools for Ofsted and provide networking opportunities. If you have any concerns about a student in your care please get in touch as soon as possible so that we can collaborate regarding interventions and ensure that best outcomes are achieved for our young people.
We are keen to see our Post 16 cohort in education, training or employment and to this end we work closely with our colleagues in Leaving Care and the 14-19 Partnership.'
We wish to work closely with Post 16 colleagues who support our students. It is statutory for all students to have termly PEP meetings and for their education to be supported by a nominate member of staff. We need to be able to share information so we can better help our students progress in their studies to this end we have sent out the Data Sharing Agreement attached below.