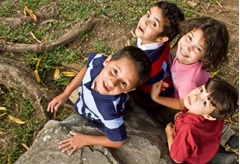 FI Cisneros
I am the Associate Director of Safeguarding for AfC and as a Social Worker have many years of experience in working with children. My passion is to keep children safe and equip them with the tools to become independent successful adults.
I have prior experience of being a governor of two schools in London which my own children attended. Building on this my aim is to act as a Corporate Parent within the Virtual School Governing Board and be ambitious for our children in care.
Link Governor for Communication with others.
Term of office: December 2015 – December 2019