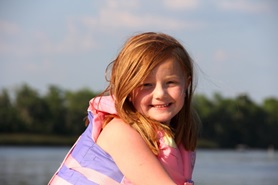 Executive Board For Care Leavers
Attachment Aware Communities
Care leavers who have experienced trauma before coming into care can face challenges when leaving school. Some call this the 'Care Cliff'. Care Leavers find themselves over represented in prisons, too many are homeless or not in education, employment or training.
It doesn't have to be like this. We ask you to join us to be part of the difference.
All staff work best in an emotionally intelligent, happy and safe environment and by better understanding the needs of this vulnerable group of our local community you are likely to improve the working conditions for all. You may find unexpected benefits of reduced sickness and improved retention.
We invite you to join us in this exciting inclusion journey.
Michael.guard@achievingforchildren.org.uk for more information about the recruitment and induction of care leavers
What is an Attachment Aware Community?
An Attachment Aware Community:
Understands and demonstrates support and empathy for others in society, including care leavers.
Includes businesses and education providers where attachment aware and trauma informed managers support care leavers so that they feel safe, welcomed and have a sense of belonging.
Ensures care leavers get the support they need from their wider community to thrive and be a positive member of that community.
What does this look like?
In higher and further education contexts, this will include:
All staff have training in supporting the needs of care leavers in order to be aware of and able to respond to their needs - emotional, behavioral and academic.
An environment that celebrates diversity and difference and fosters belonging and inclusion.
Providing pre-visits, open days and ongoing support for prospective and current care leavers so they become familiar with the learning environment and expectations.
The identification of key adults whom care leavers know are available to link in with if needed, for additional support.
In the workplace, this will include:
Attachment aware employers will provide additional opportunities for care leavers to demonstrate their skills and employment potential during interview and induction stages of employment.
Offering care leavers support to understand their job description, their role and what is expected of them as an employee ensuring they feel valued and part of a wider team
A non-judgemental and non-confrontational approach to communication where any issues are supported appropriately.
Ensuring care leavers feel listened to and valued, empowering a young person to take control of their life, fostering a sense of self-worth and moving forwards in a positive way.
Holistic support to ensure care leavers are kept well informed of their rights and entitlements related to joining pension schemes and unions, accessing childcare schemes, undertaking flexible working, etc. alongside support to help them to make informed decisions.
Why is an Attachment Aware Community important?
Once their specific needs are understood care leavers can be dedicated and outstanding employees.
Fundamentally, in order to flourish, care leavers need to feel safe, welcomed and that they belong. These are things that many people take for granted but may have been lacking throughout a care leavers experiences.
Belonging and identity: identity is formed by outside experiences, but also family history, culture, religion and race. Being in care will also form part of a care leavers identity. Positive relationships are really important for helping us all understand who we are, and to support us to fit in and belong. However, the experiences of many care leavers can make it harder for them to feel like they belong.
Forming positive relationships: In order to form healthy relationships we must experience positive relationships ourselves. Care leavers are likely to have experienced a range of disruptions to important relationships, such as to their birth families or foster carers. Leaving care, living independently, taking on employment or further study can bring real challenges. It is important that care leavers have a strong support network, which could be made up of friends, former carers, members of their birth family, but will also include important people in their place of work or study.
Further education or employment: Leaving care can be a very stressful time, and this often coincides with starting further education or employment. It can be difficult to keep focussed on college, study or work commitments when living independently for the first time. Attachment aware employers and educators will understand this and support care leavers to manage their competing demands during this time.
A high proportion of care leavers are not in employment or training by the age of 19, compared to their non care leaving peers. A number of factors such as: missing out on opportunities to develop employability skills; being supported to apply for jobs; poor housing or moving housing often, can all impact a young person's ability to demonstrate employability skills
Attachment Aware Community
The Education Executive Board has been established for just over one year with participants including The Care Covenant, John Lewis, the Chambers of Commerce, University leadership, College leadership, representatives from the Department for Work and Pensions, Rotary, local businesses and members of AfC interested in expanding the opportunities for young people in care and educating employers in regards to attachment practices.
Recently, we have heard of the work both John Lewis and The Care Covenant have undertaken to support care leavers within their own organisation (John Lewis) and at Local Authority Level. Both have agreed to take a role in our forthcoming Attachment Aware Communities Business Event. They will be able to provide case studies and strategies which we can share with attendee employers with the aim being that they agree to sign our Attachment Aware Communities charter and explore AfC Virtual College's attachment training for managers.