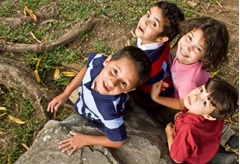 Charis Penfold
I am the Director of Education Services at AfC. I oversee the quality of provision, standards and outcomes across all school phases including early years, 14-19, admissions, governance and school place planning.
In my role I am responsible for making sure our children who are looked after attend the best schools and receive the best education provision to secure the best outcomes they can and my role on the Virtual School Governing Board supports these key objectives.
I like finding out more about this group of children and young people and being able to ask questions. I particularly want to be certain that children looked after in Kingston and Richmond who don't attend one of our schools are receiving a good education and are well supported
Link Governor for Training and CPD.
Term of office December 2015 – December 2019