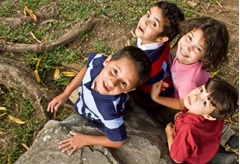 Carmen Palmer
I have been headteacher of St Richard's School in Ham for over 10 years and in teaching for 25 years. As a headteacher I am responsible both for the outcomes of all pupils in my school as well as ensuring they have a happy, fruitful experience of primary school edcuation.
I have a particular interest in supporting children who do not have all the advantages in life that they might; this includes those with SEND and those who are disadvantaged socially or economically. I am a passionate advocate of inclusion and this led me to take an interest in the work of the Virtual School.
I hope that the experience I bring of life on the front line in school will support Suzanne and the team in achieving the best outcomes possible for the young people in their charge. In addition I hope to encourage my headteacher colleagues to work closely with the Virtual School.