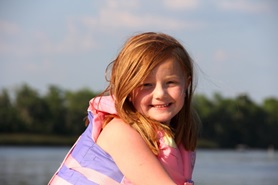 CAMHS
What is mental health?
Mental health includes our emotional, psychological, and social well-being. It affects how we think, feel, and act. It also helps determine how we handle stress, relate to others, and make choices. Mental health is important at every stage of life, from childhood and adolescence through adulthood.
Child and Adolescent Mental Health Services (CAMHS)
Child and Adolescent Mental Health Services are specialist NHS children and young people's mental health services. They can offer assessment and treatment when children and young people have emotional, behavioural or mental health difficulties.
The types of problems CAMHS can help with include violent or angry behaviour, depression, eating difficulties, low self-esteem, anxiety, obsessions or compulsions, sleep problems, self-harming and the effects of abuse or traumatic events.
Specific services for children who are looked after in Richmond and Kingston
Across Richmond and Kingston Looked After Children's teams there are CAMHS professionals dedicated to Children who are Looked After. They can quick access to support and advice regarding mental health and wellbeing, including:
Foster Carer surgeries for foster carers concerned about the mental health and wellbeing of young people in their care
Social Worker consultations
Assessment and therapy
Individual work with children and young people
Specific work for children and young people who are Asylum Seekers.
The above can be accessed via a referral from the child's Social Worker
For more information about Child and Adolescent Mental Health Services (CAMHS) across Richmond and Kingston and the AfC Emotional Wellbeing Team, please click on the link below:
https://www.afclocaloffer.org.uk/organisations/7823-child-and-adolescent-mental-health-service-camhs
For a guide to NHS mental health services across England, please click on the link below:
http://www.nhs.uk/NHSEngland/AboutNHSservices/mental-health-services-explained/Pages/about-childrens-mental-health-services.aspx
Helpful resources
Young Minds: The voice for young people's mental health and wellbeing
For a child and young person friendly leaflet about 'What are Child and Adolescent Mental Health Services?' provided by 'Young Minds'
http://www.youngminds.org.uk/assets/0000/1306/camhs_leaflet_03.pdf - (this can also be download below)