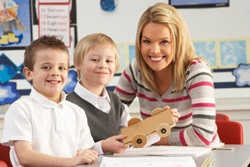 Attachment Aware Schools Awards
AfC Virtual School is working with schools across Achieving for Children in collaboration with EPS in both Operational Areas to deliver the Attachment Aware Schools Award. Our approach is based on research from Bath Spa University, the REES Centre and successful Attachment Aware Schools Award projects in other authorities.
This is a year long study programme which involves:
-Training from AfC Virtual School
-Coaching from a team of Educational Psychologists
-On site Whole School Training in Attachment and Emotion Coaching
-Development of a whole school change project based on findings from the Attachment Aware Schools Audit.
One element of the course is a brief weekly activity. We are sharing the Weekly Activities with partners and if you would like you can develop your learning alongside our schools over the year.